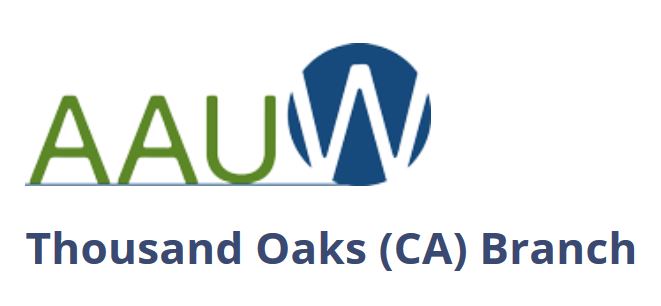 You will be able to look up your membership number if perhaps you have forgotten it!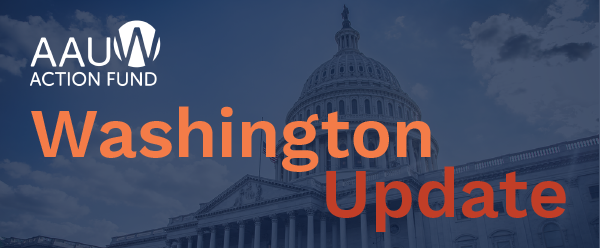 As advocacy organizations, AAUW and the AAUW Action Fund are nonpartisan—but that doesn't mean we're nonpolitical. In the midst of our nation's public health and economic crises, turmoil arising from the loss of a Supreme Court Justice and the rush to fill her vacancy, and growing voter suppression in a critical election year, we remain dedicated to our gender equity work. Entrusted with the member-voted on Public Policy Priorities, and strong in our mission to advocate for and effect positive change for women and girls, we are honored to work together on these crucial policy fights.
Act
— Take action on the most pressing policies
With the news that the U.S. Supreme Court is allowing the Administration to cut the census short (read more below), individuals have to fill out their census, NOW! Make sure you are counted by taking action TODAY.

ONLINE at 2020Census.gov.
BY PHONE at 844-330-2020 (English) or 844-468-2020 (Spanish).
VIA PAPER: census questionnaires must be postmarked by October 15, 2020.

Justice Ruth Bader Ginsburg passed away on September 18, and just eight days later, President Trump nominated Judge Amy Coney Barrett to fill her seat on the U.S. Supreme Court. The rush to fill the vacancy – including confirmation hearings that began on Monday and a motion this morning from Chairman Lindsey Graham (R-SC) to move forward to vote the nominee out of committee before even hearing from any witnesses – is striking. In the middle of a pandemic, the decision to hold the hearing in this manner risks the health and safety of senators and staff. And the risks are only compounded by the fact that this nominee has a record of supporting efforts to deny access to health care, endangering the public health well beyond the immediate effects of the pandemic. This is unacceptable. Make your voice heard and fight for a just and fair Supreme Court:
Learn 
— Dig deeper into the issues that matter
Current stimulus relief negotiations are stalled by uncertainty and an ongoing stalemate between the two chambers of Congress. Here's an update on what's happened since the last edition of Washington Update:

On October 2, the U.S. House of Representatives passed a slimmed-down version of the HEROES Act, which would restore weekly enhanced unemployment benefits to $600, extend the small business Paycheck Protection Program, which expired in early August, allocate $28 billion for a vaccine, and supply $2 billion for more personal protective equipment for industries significantly impacted by COVID. The bill would also provide another round of $1,200 direct payments to individuals and increase funding for schools, airline workers and COVID testing.
On October 6, President Trump called for all negotiations on COVID relief bills to cease until after the election, but then quickly indicated he wanted to see immediate relief via standalone bills.
On October 13, Senate Majority Leader Mitch McConnell (R-KY) signaled that the Senate's first order of business when it reconvenes on October 19 would be a vote on a targeted, $500 billion COVID-19 economic aid bill. He offered scant details about what's in this new package. With the upcoming election and the Senate's prioritization of Judge Amy Coney Barrett's confirmation to the Supreme Court, it is unclear if the House and the Senate will reach agreement on a stimulus bill.
Today marks five months since the original HEROES Act passed the House. Americans across the country are struggling. We call on Senators to do their jobs, get Americans the relief they desperately need to be healthy, safe and economically secure, and pass the HEROES Act.

The first and only debate between Vice President Mike Pence and candidate for Vice President Senator Kamala Harris was held at the University of Utah on October 7. The heart of the debate focused on the Trump administration's response to COVID-19, with Kamala Harris calling it "the greatest failure of any presidential administration in the history of our country." As the person in charge of the Coronavirus Task Force, Vice President Pence defended the administration's response, highlighting their decision to restrict travel from China at the end of January as evidence that they took the threat seriously. While this debate was much more civil than the Presidential debate, and candidates were able to respond to the questions posed, Senator Harris had to ask Vice President Pence to stop interrupting her and reclaim her time when the moderator attempted to move on to other questions.
On October 13, the U.S. Supreme Court granted a request from the Trump Administration to halt Census counting before October 31. Obtaining a fair, accurate and complete Census count is always difficult, but COVID-19 has only exacerbated the challenge. The effects of this count will be felt for the next 10 years as the data collected has vast implications for American life. A shortened timeline will require the Census Bureau to streamline critical components of post-data-collection activities, which ultimately pose myriad risks to accuracy and completeness. For historically undercounted communities, the resulting potential inaccuracies could jeopardize the equitable distribution of an estimated $1.5 trillion a year in federal dollars. That's why Congress must pass the 2020 Census Deadline Extension Act (S. 4571) to extend the statutory deadlines for apportionment and redistricting by 120 days each and extend the data-collection timeline through October 31, 2020.
Engage 
— Share the important work we're doing
With so many pressing policy matters in the news, do you ever wonder what AAUW's positions are on the critical issues of the day? Check out our letters, comments, testimony and legal briefs to learn more about AAUW's positions and advocacy efforts regarding economic security, civil rights and education. Recently, we've weighed in on a voting rights case in Alabama, offered critical input on a Title IX case out of Tennessee, and condemned a presidential Executive Order undermining race and gender equity training.
For more resources and guides on ensuring every woman is registered and ready to vote safely this election, access the AAUW Action Fund's Get Out the Vote Tool Kit.
To ensure you see updates on Supreme Court engagement opportunities first, text "SAVEOURCOURT" to 21333 to get AAUW action alerts via text.
Please support the AAUW Policy Team in advocating for you by completing this 30-second survey: tell us your concerns about health care.