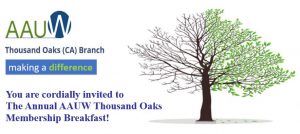 This is our biggest event of the year
Sat Sep 29, 2018, 8:15 am – 11:30 am
$35.00 Entrance fee
ADVANCE REGISTRATION NEEDED BY FRI SEP 14, 2018

BY CHECK & DOWNLOADING THIS FORM
Location: Los Robles Golf Greens – Sunset Ballroom
229 S Moorpark Road, Thousand Oaks, 91360
This is a celebrated annual event that gathers women and men who advance equity for women and girls through advocacy, education, and research.
Keynote Speaker
Senator Henry Stern
will present The Male Feminist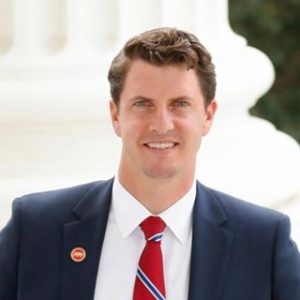 Senator Henry Stern is a sixth-generation Californian and native of this district. He credits his passion for public service as a family trait, whose diverse history includes farming and ranching, music and film, and a steadfast commitment to helping young people fulfill their potential. Senator Stern was elected to represent the 27th Senate District on November 8, 2016, which includes Agoura Hills, Calabasas, Hidden Hills, Malibu, Moorpark, Simi Valley, Thousand Oaks, Westlake Village, part of Santa Clarita and the following Los Angeles communities: Canoga Park, Chatsworth, Encino, Porter Ranch, Reseda, Lake Balboa, Tarzana, West Hills, Winnetka, and Woodland Hills. Senator Stern has also lectured at UCLA and UC Berkeley, enjoys volunteering at his local Boys & Girls Club and is a member of the Santa Monica Mountains Conservancy Advisory Committee, the Jewish Federation, the American Jewish Committee, and the Truman National Security Project. He is an alumnus of Harvard University and UC Berkeley Law.
DONATIONS TO CASA PACIFICA AGING OUT PROGRAM AT THIS EVENT

We invite you to bring items for donation that will support the Aging Out Program of Casa Pacifica. Youth who age out of the foster care system find themselves with limited family support, emotional connections, and financial assistance.
We suggest donations of new hygiene products for young female and male adults (shampoo, deodorant, toothpaste, feminine products and more).
---
In principle and practice, AAUW values and seeks a diverse membership. There shall be no barriers to full participation in this organization on the basis of gender, race, creed, age, sexual orientation, national origin, disability, or class.